---
About Appletree Consulting Inc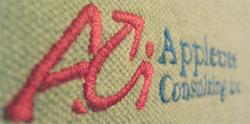 Appletree Consulting Inc. (ACI) was incorporated in 1999 to address the needs of national and international aerospace businesses in dealing with their suppliers, subcontractors, vendors and partners on the American west coast.
ACI applies wide-ranging experience covering most engineering aspects of major aerospace programs. This experience spans from concept design and prototyping, through development, integration, qualification and flight test, then on into production and ultimately on to the aftermarket.
Company History
Formation of ACI came after first-hand observation of the significant benefits that a large aerospace company gained by placing members of its own staff at a remote supplier on a full-time basis.
This on-site presence provided many advantages. The benefits of this representation were particularly notable during times of difficulty or crisis.
However, while major benefits were obtained by having the representation, the costs associated with placing and maintaining this full-time on-site presence were significant.
ACI was thus formed with the goal of providing national and international businesses the posibility of having on-site representation at suppliers in Western America without the cost and complication of using their own staff.


Click here for a profile of the founder and president of Appletree Consulting, Inc.


Our Clients
ACI has supported many companies, including major aerospace companies and defense contractors.
Among our clients are Lockheed Martin, DRS, Learjet, Goodrich Power Systems (formerly TRW Lucas Aerospace), Hexcel Structures, Martin Baker, Liebherr Aerospace, and Hamilton Sundstrand / Nord-Micro AG.
At those companies, ACI has supported purchasing, supply chain management, sub-contract management and engineering departments, and the related read-across to QA issues.
ACI's experience has encompassed a broad range of both components and suppliers; including machining houses, circuit board fabricators, optical elements, rubber products, castings, wing skins, actuators, and much more.



To learn more about the work undertaken for these businesses, and to
read comments made about the services provided by ACI, click here.